AI-based Imaging and Detection for Easy Usability
AI-based Imaging
The AI generates the optimum detection image with no glare or crushed blacks.
All settings—including illumination intensity, flash method, and exposure time—are automatically configured by the AI. The ideal imaging conditions can be derived for any environment or target conditions to ensure stable detection.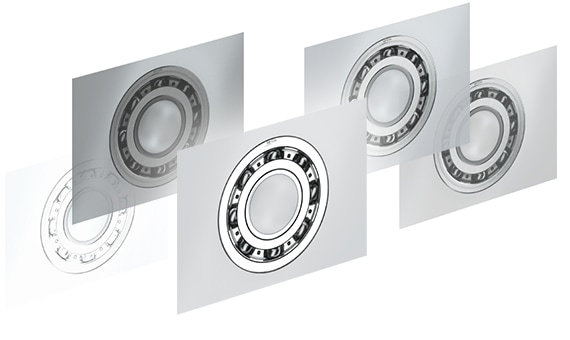 AI-based Detection
Simply register OK and NG products to automatically configure the optimal settings for AI-based presence detection.
The built-in AI detects even slight differences to automatically configure the optimal detection settings. Because detection is based on target characteristics, stability can be ensured with no adverse effects from ambient light, individual product variations, or surface conditions.
Compact Design for Easy Retrofitting or Equipment Improvement
The small sensor size (24 × 31 × 44.3 mm) allows for flexible, stress-free installation. This opens the door to a wide range of improvements.
Flexible Layout With a Connector That Can Be Rotated up to 330°
The cable connector can be rotated by up to 330° to match the available space and installation conditions for greater installability.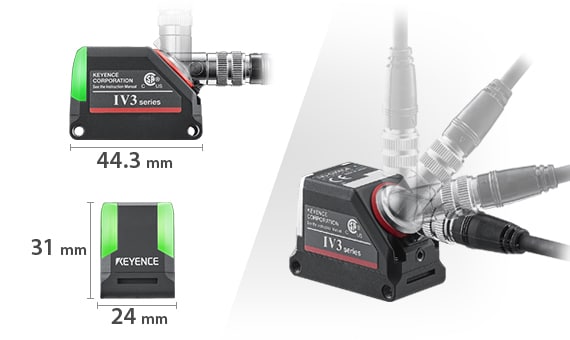 Megapixel Camera for Longrange Detection Over a Wide Field of View
Perform differentiation inspections in up to 65 locations with just one device.
When using infrared lighting, operators are not distracted even if the sensor head is installed 2000 mm above the workspace.