Measurement 2

2D Laser Displacement Sensor

The laser line reflects off the target creating a profile from which to monitor edge position fluctuations. This measurement can be taken from above or the side of the target.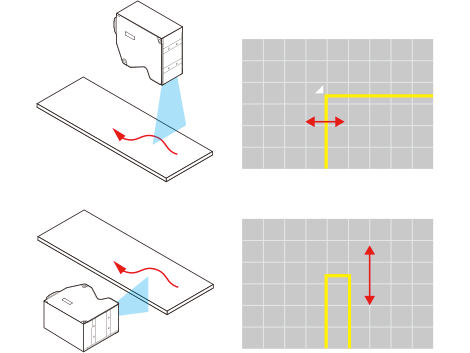 KEY POINTS
Edge position variation and height fluctuations can be measured simultaneously.
Edge meandering can be monitored from a distance
LJ-V Series
2D Triangulation Method.
In-line Multi-point measurement.
World's Fastest sampling rate at 64,000 images/sec.
Click here for more information.