Application Examples —
Connector Lock Confirmation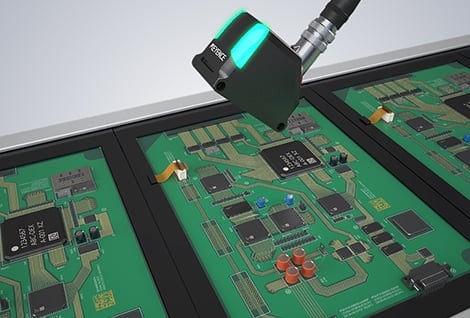 Industry

Electrical and electronic parts industry

Advantages

Traceability

Detection details

Sensors are used after parts are mounted on PCBs to detect whether connectors have been assembled correctly and are locked, helping to enable traceability countermeasures.
Judgement details
OK

NG
Key installation points
Generally, vision sensors are used to perform detections that are difficult with other types of sensors. However, connectors and other such targets made of both metal and resin do not reflect light in a uniform manner, so knowledge and experience are both required in order to capture clear images.
The IV2 Series can automatically adjust both the brightness and the focus. This enables anyone to easily capture images. Furthermore, detection locations can be set just by outlining them on the monitor. Setup operations are also easy.
Find an Application