Application Examples —
Label Date Check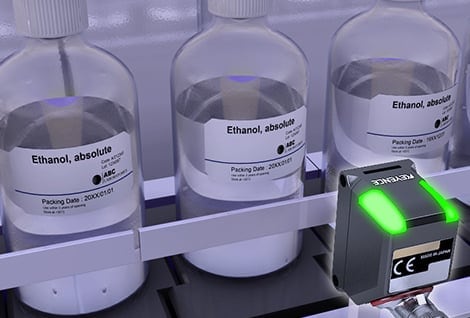 Industry

Food, Medicine, and Cosmetics Industries

Advantages

Traceability

Detection details

Sensors are used to detect whether the correct date is printed on labels attached to medicine bottles for product traceability measures.
Judgement details
OK

NG
Key installation points
In addition to one-touch configuration of brightness and focus adjustment settings, the IV2 Series can be configured to check dates simply by marking the printed area.
Configuring position correction enables detection anywhere within the screen even if the size of the bottle changes. The scanned numbers can also be output to external devices.
Find an Application