Application Examples —
Label Misalignment Detection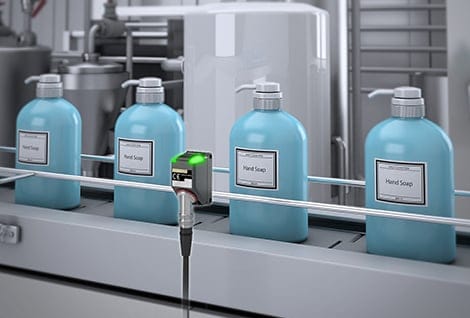 Industry

Food, Medicine, and Cosmetics Industries

Advantages

Support for multiple product types

Detection details

Sensors are used to check whether labels have been attached properly by the labeler, or whether the labels are misaligned in any way.
Judgement details
OK

NG
Key installation points
The IV2 Series is capable of 100% inspection that includes label misalignment detection, which is conventionally performed through visual inspection.
Configuring the settings of the IV2 Series is simple and can be done by anyone—even those who have never used a vision sensor—with only 3 steps.
In addition, up to 32 programs can be registered to cover a wide variety of bottle and label types, ideal for lines with multiple product types.
Find an Application