Heavy Duty Type Digital Pressure Sensors
GP-M series
Heavy Duty Type Digital Pressure Sensors
GP-M series
Heavy Duty Industrial Pressure Sensor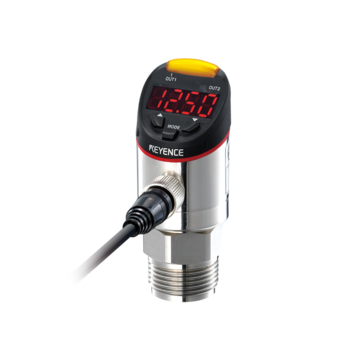 Oil, Water, even MISTY AIR A wide variety of applications can be realised with this sensor alone.
Features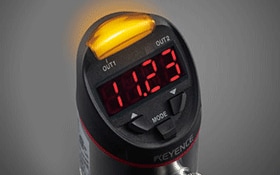 Easy to Use
New features include the easy to clean, clog resistant structure with a highly visible indicator and display. Simplicity is at the centre of the GP-M's design.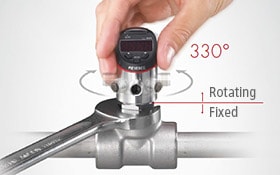 Easy to Install
The GP-M's hex shaped design, rotatable display, and user-friendly setup simplify installation. Headaches during setup are a thing of the past.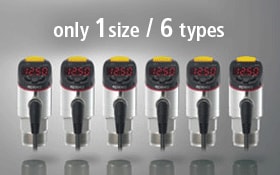 Easy to Select and Standardize
Selecting a GP-M Series sensor is easy because KEYENCE offers six different types, compatible with gas or liquid. The rugged design of the GP-M stands the test of tough factory environments. Additionally, it is easy to replace existing pressure sensors with the new standard GP-M.