Ultra High Speed Sensing Ioniser Hybrid Type
SJ-E series
Ultra High Speed Sensing Ioniser Hybrid Type
SJ-E series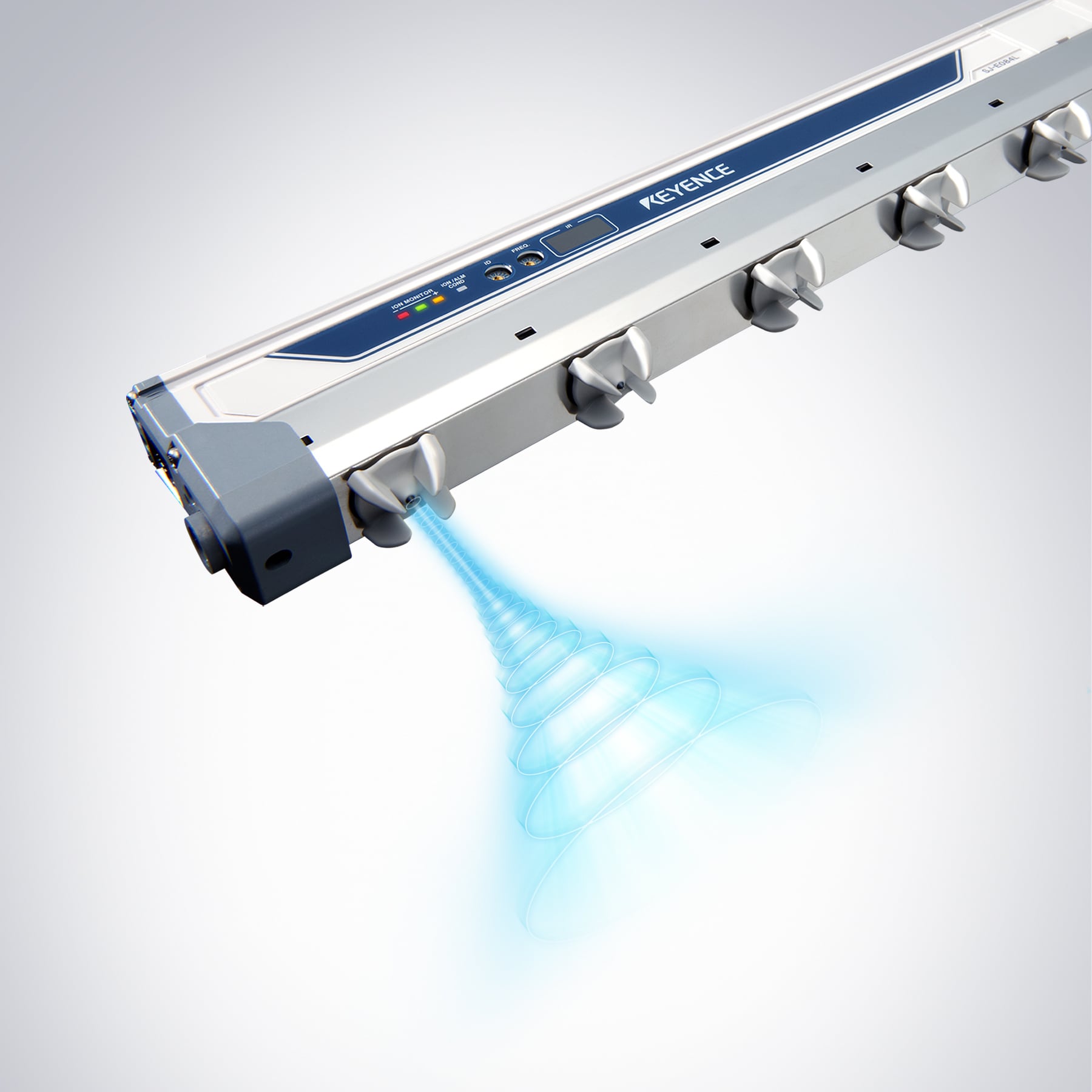 Optimum static elimination and energy-saving capabilities
Fast static elimination, easy maintenance, and reduced air consumption
Eliminate static electricity for a target area of up to 3000 mm at an installation distance of 300 to 1500 mm. The energy-saving design reduces running costs by 60%. The SJ-E Series is KEYENCE's flagship static eliminator.
Features
The three technologies that support our ability to provide optimum static elimination with the lowest air volume in the world
By using the first supersonic structure ever developed in the history of ionisers, KEYENCE has increased the speed of ions past the speed of sound, which makes the fastest static elimination in the world possible with an extremely low air volume.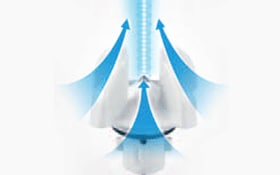 Optimum Static Elimination & Energy Saving
We have used de Laval nozzles, which are used in supersonic jet engine technology, in the electrode probes to realise our supersonic structure. The air speed exceeds the speed of sound, which enabled us to rapidly improve the speed at which ions attach to the target. In addition, the shape of the electrode probes, which makes use of fluid mechanics, pulls in the surrounding air to increase the air volume. These two technologies are what enable static elimination at high speeds and over a wide range with the lowest air volume in the world.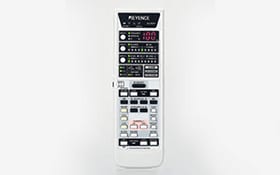 The Highly Functional Remote Control Makes the Status of the Ioniser Visible
We have recently developed a highly functional remote control that enables bidirectional communication with our ionisers. This remote control provides you with the static elimination status and alarm information in the palm of your hand. What's more, it enables you to easily configure operation settings such as detailed ioniser adjustments and electrostatic charge monitor sensitivity settings.